Worship
Lesson:  John 12:20-30
Message: "Did we miss it?"
Hello Friends,
I hope that you are all doing well this week. First, a reminder for UMC affiliated members, that we have our annual Charge Conference this Sunday directly to follow worship. Rev. We Hyun Chang, our District Superintendent will be joining us for this meeting, where we'll take up some important church business, including our representation at Annual Conference. Please hold that time after worship for this meeting together.
Also, we have registration links for our Palm Blessing on Saturday, March 27 and our Easter Sunrise Service. You'll find these in the block below. The state of Massachusetts has upped the limit on outdoor gatherings, but please register so that we know how many people to prepare for and also so that we can contact trace if we need to. I am excited to gather with many of you in person. I am also excited for the scavenger hunt that's happening during our Palm Blessing. Please register for that using the same link.
We're coming through on the backend of Lent, and at this point we're looking toward Holy Week. Our passage this Sunday from the Gospel of John highlights Jesus coming into Jerusalem for the Passover festival, prior to the parade of palms. There are some Greeks there who would like to see Jesus, and you get the sense that they may have arrived too late as Jesus is about to suffer and die on the cross. It's an interesting question – are we too late? Did we miss it? That was certainly the question of many at the time that the Gospel of John was written, some 60 to 90 years after Jesus' death. That might be a question for us nearly 2000 years later. But Jesus lets us know that this isn't an ending but a new beginning. Join us for worship on Sunday as we look to those new beginnings together.
We continue our worship on both Zoom and Facebook Live
Zoom Link: UPA Sunday Morning Worship
https://us02web.zoom.us/j/81334929545?pwd=S1lsRlRmSnlkTUE0cHRlWWQwWUJndz0
Meeting ID: 813 3492 9545
Passcode: 224871
Call in: 929-205-6099
Facebook Livestream Link: https://www.facebook.com/upanewtonma/live
It would be great to share these links with your friends. Bear in mind that we cannot share the Zoom links publicly (to keep from being Zoom bombed), so please share it person to person rather than posting it on Facebook/Twitter, or other public social media. It's fine to share the Facebook link broadly and publicly. Also, please share our Lenten devotional podcast with others to get the word out about what we are doing. A new message will be coming at the end of the week.
Blessings and peace,
Chris
Music:
Prelude: "Menuet in G Minor" J. S. Bach
Meditation:  "Voluntary in G Minor" Greene
Postlude: "Fugue VII:4 in G Minor" Pachelbel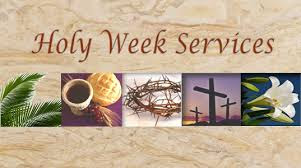 Registration for Palm Blessing and Easter Sunrise Service
If you prefer not to use your email address, please contact Melissa at office@newtonchurch.org or Chris at chris@newtonchurch.org and we can sign you up manually.
Palm Blessing Service and Scavenger Hunt: https://signup.com/go/YsgMCNc
We'll have a short service of blessing, followed by a time of fellowship for all. Please note on the registration how many kids or adults you have participating in the photo scavenger hunt, which will take place immediately after the service. Please register by Thursday, March 25th.
Easter Sunrise Service: https://signup.com/go/SLMTeWx
This will be a joyful service to celebrate the coming of Easter together as the sun comes up.
3/27 Blessing and distribution of the palms In-person outside at 2pm.
3/28 Palm Sunday Livestream Service at 11 am
4/1 Maundy Thursday Livestream Service at 8 pm
4/4 Easter Sunrise Service in-person outside at 6:15 am
Easter Livestream Service at 11am
Sunday School
Students Pre-k to 12th. 
Come join us for as we learn more about Jesus on Sunday at 10am.
Use link below. Zoom link is available at 10am on Sunday.
Join our Cloud HD Video Meeting

Calling all photographers:
We see all the pictures you add to Facebook. We scour the internet for a glimpse of your faces.  We would love to share some during the beginning of worship during the slide show.
If you have some pictures you would like to share with our congregation please send them to Becky Connor at artwork@newtonchurch.org.
All: MARK YOUR CALENDARS
Palm Sunday March 28th
We will get to see 12 of our students in a video sharing a poem about the Journey of Jesus into Jerusalem.
It has been a while since we have seen most of our students. Come enjoy the video that Jacob put together. We are so thankful for his talents that he shares with us.
We are shaking things up at Virtual Coffee Hour!
Join us Sundays at 10:30am – with rotating hosts starting in March! followed by worship at 11am.  Please join us Sundays at 10:30am for a free-form, agenda-free, totally casual social gathering – pop in when you can, or stay for the full half hour. You never know what conversation will turn to – but we promise it will always be an enjoyable way to catch up with folks (and can guarantee a few laughs!). New to UPA? It's the perfect opportunity to meet people.
We are excited to announce that we will be rotating hosts for the next few months:
March – Caryn B and Natascha G
April – Gail G and Sean G
May – Mahala D and Kristin M
Join Zoom Meeting
https://us02web.zoom.us/j/89975538127
Meeting ID: 899 7553 8127
New to Zoom? Familiarize yourself with joining a Zoom meeting if you haven't used it before: https://support.zoom.us/hc/en-us/articles/201362193-Joining-a-Meeting
Questions? Would you like to volunteer to host?
Email Kristin McGovern mcgovern02492@gmail.com or text 781-929-4114