Worship
Lesson: Numbers 21:4-9, Hohn 3:14-15
Message: "A focus on healing"
Hello Friends,
This week we're taking a look at the complications of healing. In our text from the Gospel of John, Jesus predicts his future crucifixion and compares it to a moment of healing for the People of Israel in the book of Numbers. In this account, the people were in need of healing from poisonous snakes that had set upon them while they were traveling through the wilderness toward the promised land. God tells Moses to prepare a bronze snake on a staff, and when he lifts it up, the people who look at the snake are healed. One of the startling parts of this story is that the snake is both the cause of pain and death, and the method of healing. Likewise, in referring to the crucifixion, Jesus is pointing to an object of terror and death – even his own –  and likening this to a moment of healing.
Healing is complicated and difficult. Whether we're talking about healing in our bodies, or healing divides as a nation, it's not an easy path to get there. On Sunday, we'll take a look at what this means for us in our Lenten journey and reflection.
We continue our worship on both Zoom and Facebook Live. (For Zoom log in please contact Chris at Chris@newtonchurch.org
Zoom Link: UPA Sunday Morning Worship
https://us02web.zoom.us/j/81334929545?pwd=S1lsRlRmSnlkTUE0cHRlWWQwWUJndz09
Facebook Livestream
Link: https://www.facebook.com/upanewtonma/live
It would be great to share these links with your friends. Bear in mind that we cannot share the Zoom links publicly (to keep from being Zoom bombed), so please share it person to person rather than posting it on Facebook/Twitter, or other public social media. It's fine to share the Facebook link broadly and publicly. Also, please share our Lenten devotional podcast with others to get the word out about what we are doing. A new message will be coming at the end of the week.
Blessings and peace,
Chris
Music:
Prelude: "Saraband in D Minor" Handel
Meditation: "I Need Thee" Lowry
Postlude: "Fugue II:9 in G Aeolian" Pachelbel
Sunday School
Students Pre-k to 12th.  Come join us for as we make some love coupons on Sunday at 10am.
Use link below. Zoom link is available at 10am on Sunday.
Join our Cloud HD Video Meeting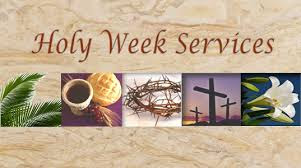 3/27 Blessing and distribution of the palms In-person outside  at 2pm.
3/28 Palm Sunday Livestream Service at 11 am
4/1 Maundy Thursday Livestream Service at 8 pm
4/4 Easter Sunrise Service in-person outside at 6:15 am
Easter Livestream Service at 11am
NOTE: ALL in-person Services you will need to register in advance. The link to sign up will be available shortly. If you prefer not to use your email address, please contact Melissa at office@newtonchurch.org or Chris at chris@newtonchurch.org and we can sign you up manually.