Worship
Please note that our worship time has changed to 11am
Lesson: Matthew 21:23-32
Message: "Identity and Action"
Hello Friends,
We're getting closer to the election in November, and I know that right now this is weighing heavily on many of you. It comes up in our committee meetings, in daily conversation, and in our prayers. Sometimes it feels like we're at a precipice and at any moment we might fall off of it. I'd encourage you to take those feelings and do something with them. There are many ways to get involved with campaigns around the country right now. I know that many of you are phone banking, texting, or writing postcards. While I can't in my official capacity as interim pastor of UPA support a specific candidate or party, I am able to support candidates that I believe in with my personal life and voice. I'd encourage you to do this as well. Get involved! And we can do this as a church community as well.  We  can stand up for values of social justice, and we can support non-partisan measures to inform and support disenfranchised voters!
Along those lines, there's many people that have been removed from voting roles, particularly people of color in the South. One way to combat this is through Reclaim Our Vote, a non-partisan campaign from the Center for Common Ground (centerforcommonground.org). You can write postcards to voters helping them to get re-registered, and giving them important information on making their vote count and their voices heard! See the block below for how to get connected.
This week, during our streamed worship service, we'll continue looking at this illustration of the Kingdom and Kin-dom of Heaven as a vineyard. Jesus' authority is challenged by some of the priests and religious leaders and, as he often does, Jesus flips over expectations of what it means to be faithful. We'll look at what this parable says about our actions and our identity, and how it might inform what we do as people of faith.
Facebook Livestream Link: https://www.facebook.com/upanewtonma/live
Please share this information with anyone who might be interested in tuning in. We cannot share the Zoom links publicly (to keep from being Zoom bombed), so please share it person to person rather than posting it on Facebook/Twitter, or other public social media. It's fine to share the Facebook link broadly and publicly.
Finally, our next in-person worship service is the Blessing of the Pumpkins, which we'll do together as we're unloading and preparing for Pumpkin Patch on October 3rd. Let us know that you're planning on coming on this link. https://docs.google.com/forms/d/e/1FAIpQLSejT1ljy1bpNn_KUaZ8nfaG47-IiToQ–fTqQVPQ3ZNKdakrA/viewform?usp=sf_link. And save the dates for other upcoming in-person worship in the block below.
Grace and peace be with all of you on this journey we're on together! Blessings,
Chris
Music
Prelude: "Prelude on 'Trust in Jesus' " Kendall
Meditation: "Fughetta in A" Muffat
Postlude: "Fantasy in 'St. Denis' " Peterson
Sunday School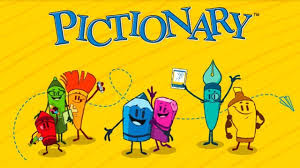 Get Ready, Get Set, Play
This week is game week. We will have two nights of games.
Friday at 7pm for Pictionary with our Youth
https://us02web.zoom.us/j/84699966005?pwd=bzgzMjRRbjVYSml6aTFTR1h1amdQZz09
Saturday at 6pm for Bingo with our younger students.
https://us02web.zoom.us/j/86901941388?pwd=c1dJL2lGK01zbFhTQ3BseVVFenV5Zz09
This will be played on Zoom so everyone can join. Please RSVP to Sheryl at cesheryl@yahoo.com if you are joining. No limit, so invite your friends.